15 Mar 2006 05:15 pm
Trevor posted a small video of a 'duck' ride in Rotorua.
There's a similar tourist attraction in Singapore, which my wife and I rode on in January 2004. I only had my still camera with me, but here are a few photos. I guarantee that the 'duck' never looked like this when it was in the Army!
The tour takes you on land around the old British government buildings before duck-diving into the water for a trip up the river to the famed Mer-Lion.
[By the way, I believe these 'ducks' are actually LARC Vs — Light Amphibious Resupply Cargo vessels with 5 ton capacity. I remember seeing them about 30 years ago when my family was holidaying just north of Sydney (Australia). The army was conducting exercises on the lake in front of the house we were staying in. We would see the LARCs drive past on the road behind the house, then 20 minutes later we'd see them out on the water!]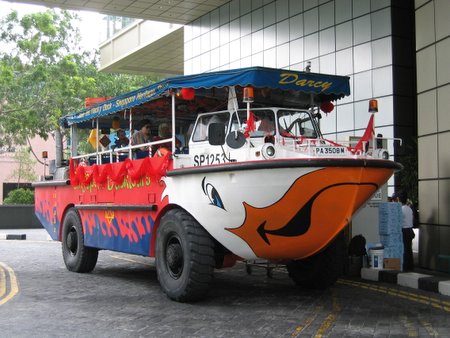 Here's the front view of the 'duck'.
And here's the rear.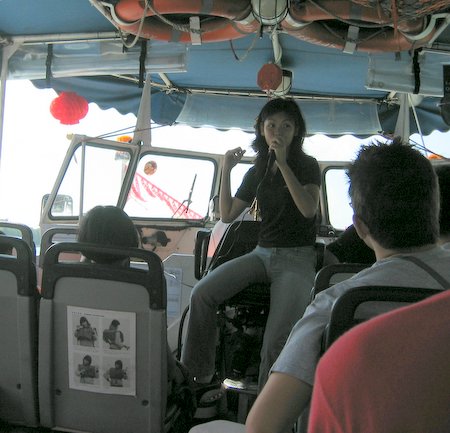 A couple of views of on-board.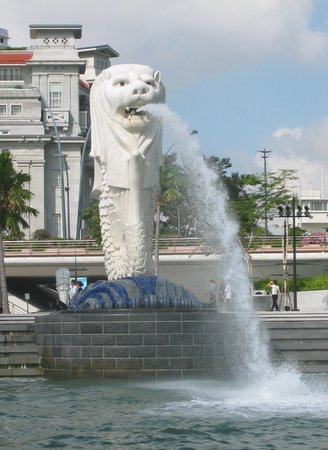 The Mer-Lion.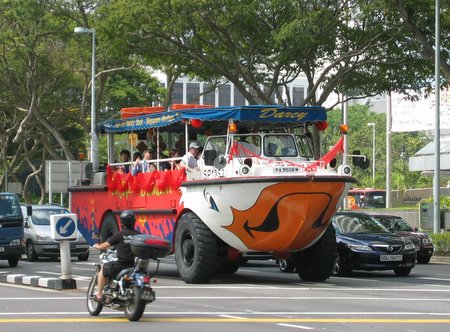 The 'duck' looks pretty strange cruising Singapore's streets.
And this is just for fun.
Leave a Reply