Flying Nerd site 29 Jul 2006 12:30 pm
Please post a comment if you see anything broken.
Thanks.
Computing - general &Nerd stuff 29 Jul 2006 11:57 am
If I buy some shares in Goldmark Industries, will I stop receiving the spam?
I've never had so many spams on the one subject. And this is the slightly-cleverer-spam, where the message is a graphic (that the spam filters can't read) rather than text, so quite a lot isn't getting caught.
Anybody else seeing a huge spam spike at present? What are you doing about it?
Flying Nerd recommends &Movies 28 Jul 2006 08:53 pm
Jindabyne:
* raw
* stark
* tense
* dark
* beautiful
* emotional
* wrenching.
Wonderful ensemble cast.
Heart-felt attention to detail.
No CGI special effects.
Thoroughly recommended, but not for the children (moderate coarse language).
Flying Nerd recommends &Miscellaneous 27 Jul 2006 03:21 pm
Just watched this week's ep of Top Gear (shown on SBS on Monday evening). Haven't laughed so much in a long time. Highlights included:
* Jeremy Clarkson's face being deformed driving an old Maserati F1 car (without a helmet!)
* the STG1,500 sportscar-but-not-a-Porsche challenge (won, despite expectations, by the mighty XJS Jag)
* dropping a skip full of junk onto a Maserati Biturbo.
Neil was right. Being a Top Gear presenter would be the best job in the world – a notch above being a Mythbuster.
Church 26 Jul 2006 04:48 pm
I'm currently reading God's Politics by Jim Wallis. Wallis is an American evangelical theologian, preacher and activist.
God's Politics presents an analysis of the ways in which the political Right has 'appropriated' God (inappropriately), and the ways in which the political Left struggles with so-called moral issues.
Continue Reading »
Bargains &Computing - general 24 Jul 2006 10:46 pm
I've tried a few different photo papers in my ink-jet printer. The best I've found is the top of the range Kodak paper: Ultima.
To secure a great price, I've ordered a carton of the stuff (10 packs, each containing 60 sheets of 6″ x 4″ paper). When it gets here (in a few days), I'll be happy to share the love by on-selling a few packs. This paper normally retails for around $A30 per pack. If I know you and you're interested in some of this paper at less than half that price, post a comment or drop me an email for details.
Flying Nerd recommends &Music 24 Jul 2006 10:29 pm
Latest CD in my player – and one I am enjoying – is a collaboration between Elvis Costello and American songwriter/producer Allen Toussaint called The River in Reverse.
The title refers to the flooding in New Orleans after Cyclone Katrina. The album was recorded in New Orleans, apparently in an attempt to demonstrate that the local music scene is still alive.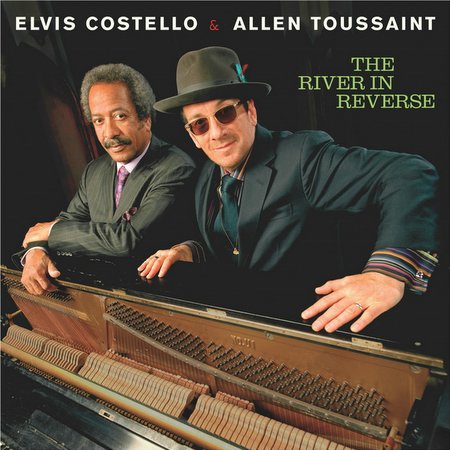 The music on this CD is rich and smooth. It's not the hard-edged punkish-rock of Costello's early work (or even of the recent Delivery Man and When I was Cruel). The band is a combination of Costello regulars and Toussaint's virtuoso team. The playing is sharp and dynamic, but with lots of light and shade. I've been particularly enjoying track 3: Tears, Tears and More Tears. Samples of the tracks play on the EC web site for those who are interested.
Flying Nerd recommends &Nerd stuff 20 Jul 2006 02:20 pm
I'm happy to admit to being a huge Star Trek fan. My wife doesn't get it. She thinks the Horta looks like an animated chenille bedspread.
Anyway, until now, I would have argued strongly that Star Trek represented the pinnacle of William Shatner's acting career. Captain Kirk was strong, honest, sophisticated, chivalrous, respectful and very human. An altogether good bloke, really. Shatner's portrayal was always genuine and warm. I liked it, and so did millions of others (nerds or not).

Continue Reading »
Movies 18 Jul 2006 05:17 am
Went to see the new Superman flick the other night. Bit of fun.
But I've been worried ever since about several aspects of the man-of-steel's outfit. Leaving aside the whole question of underpants-on-the-outside (as my daughter would say: "It's a look, Dad"), I'm troubled by the cape. Specifically:
* when Superman flies in the atmosphere, the cape flaps way too slowly
* when Superman flies in space, the cape flaps.
Continue Reading »
Formula 1 17 Jul 2006 07:33 am
Last year, Jenson Button was a Formula 1 star on the wax, and it looked like the team he was driving for at the time (BAR-Honda) was on a similar trajectory.
But Jenson was (he thought) looking at a troubled future.
Continue Reading »