Food 03 Aug 2006 10:09 am
Some people make a mess in the kitchen.
The Flying Nerd cooks like a TV chef (although the outcome is often not nearly as spectacular).
For example, I prepared the ingredients for last night's lamb stir fry (although Mrs Nerd actually cooked this one). Here's everything, ready to go.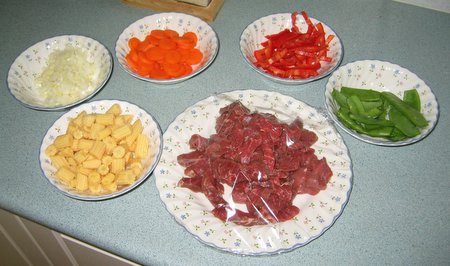 See, all neat and tidy. Kitchen tidied, rubbish thrown away and benches wiped before the actual cooking begins.
Could there be a more sensible way?