Formula 1 29 May 2007 04:22 pm
I noticed last year that, when Mark Webber signed for Red Bull Racing, there was no announcement as to the length of the deal.
Speculation arose in the Paddock of the Monaco Grand Prix over the weekend, suggesting that our Mark could be headed to Renault for 2008 (he was a Renault test driver prior to getting a race seat at Minardi).

Continue Reading »
Formula 1 29 May 2007 04:05 pm
Long time Flying Nerd readers will know that I don't have a lot of time for Toyota Formula 1 driver Ralf Schumacher (Michael's little brother) — or the Big Girl's Blouse as I have been wont to call him.
I'm pleased to see that members of the press are finally coming round to my view. In today's Motorsport News, Editor Phil Branagan has this to say about Ralf:
Look, I know Ralfy has his fans (for some incomprehensible reason) but, really, this must be the end. The guy either cannot or, worse, will not drive a Grand Prix car fast and, if anything is obvious this year, it's that talented young drivers can come up to speed quickly, if given the opportunity. It was just embarrassing to watch him lurch around in Monaco.

Toyota, for the Nth time, please note; Ralf is a dud. If there is no-one in Germany [the Toyota F1 team is based in Germany] with the ticker to pull his pin, hire Donald Trump for an hour. Bin Ralf. Enough is enough.
Miscellaneous 22 May 2007 10:51 am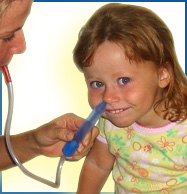 Click here for details.
Flying Nerd site 17 May 2007 09:24 am
I've updated to the latest version of the excellent WordPress content management system.
As ever, if you come across any problems, please leave a comment.
Computing - general &Nerd stuff (technology) 16 May 2007 02:55 pm
On a number of occasions recently, it would have been really handy to have a colour laser printer at the House of Nerds, in order to produce business-quality colour printouts.
I thought seriously about buying one of the nifty little Samsung CLP-300N devices ($A599 RRP, available for less than half that price at IT Estate). Then I did the sums on running costs and quickly changed my mind.
Flying stuff 16 May 2007 11:43 am
Sydneysiders are growing weary of hearing about the disruptions that will happen when APEC hits town at the end of August. It seems that the massive security precautions that will be in place for the event will touch every part of our lives.
According to today's Daily Telegraph, mobile phone service will be blacked out in the immediate vicinity of George W Bush. That may not be a HUGE issue, because businesses in the city are being asked to close down for the duration, and a special public holiday has been gazetted!
UPDATE: it's just been announced that three city railway stations will be closed for twelve days. Just why are we hosting this thing?
Proof positive that the security arrangements have gone crazy is the ban on aviation announced yesterday. In essence, most light aviation in the Sydney basin will be grounded for ten days at the time of the Summit. Full details can be downloaded here.
Cars &Flying Nerd recommends 15 May 2007 04:12 pm
Here's something new for the Flying Nerd – car reviews.
Those who know me will also know that I'm partial to a nice car. Past inhabitants of the FN garage have included a Nissan Pulsar SSS, Ford Falcon XR6, Subaru Liberty RX and VW Golf GTI (no, I'm not known for my brand loyalty). The current Nerd-mobile – a 5-year-old Ford Escape (nee Mazda Tribute) – reflects the triumph of function over form: it can tow a glider trailer and is not discomfited when bashing around the perimeter tracks at a country airfield. The Golf GTI was far from 'at home' in that environment.
Just for this week, the Escape is away having some repairs done, and in its place, AAMI has furnished (for the princely sum of $15 per day) a Nissan Tiida. I thought it might be fun to pass comment on this latest model tiddler from Nissan.
Overall, the Tiida is a pretty good little car. It's not a car for enthusiasts, but for a small family looking for practical around-town transportation, the Tiida would be a decent solution.
Formula 1 &Nerd stuff 09 May 2007 12:02 pm
Since the beginning of the 2007 Formula 1 season, there have been two major, multi-team test sessions (exclusing the Friday testing) – at Sepang (prior to the Malaysian Grand Prix) and, last week, at Barcelona (prior to this weekend's Spanish Grand Prix).
Lap times from the tests show that Red Bull Racing has taken a significant step forward. The team is now quicker than engine supplier Renault's own team on most days of testing – previously, RBR was giving about a 1% lap time advantage to Renault. In fact, RBR has even been quicker than McLaren several times.
Music &Nerd stuff (technology) 08 May 2007 04:45 pm
It's not as bad as it sounds, folks.
My companion on my early morning constitutionals – an aged Rio Karma digital audio player – has died. The 'increase volume' button failed. By the time I figured out what the problem was, it was too late – I'd already turned the volume down.
Cars &Flying Nerd recommends &Sport 08 May 2007 01:43 pm
I've been reading Motorsport News since the first edition was published, back in 1993. I don't think I've missed an issue in that time!
Reacting to changes in the publishing game, the MNews team has decided to
abandon the fortnightly magazine format
produce a weekly on-line edition (free of charge)
publish a monthly magazine with in-depth news and analysis.
The third on-line edition has now been released. You can access it here. It's terrific!
If you enjoy motorsport (local and international), then I thoroughly recommend that you check out Motorsport News. Visit the site for a weekly update, but be sure to support the team's efforts by buying the monthly magazine as well.