Monthly ArchiveDecember 2006
Church &Flying Nerd site 13 Dec 2006 04:40 pm
Not much happening around here for a few more days. I am once again co-ordinating Carols in the Park for Macquarie Anglican Churches.
Venue is Yamble Reserve, Quarry Road, Ryde. The event takes place at 6pm on Sunday, 17 December.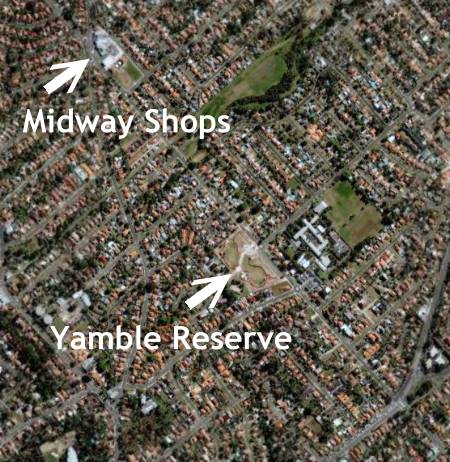 Video editing 13 Dec 2006 04:34 pm
Astute Flying Nerd readers will know that I use and recommend Ulead's video editing software. For high-end projects, I use the pro-sumer package: MediaStudio Pro version 8.
Until the end of December, Ulead has a fabulous offer for downloaded purchases of MSP8. For $US200, you get:
* the full version of MSP8
* the fabulous and highly recommended book Getting Results with MediaStudio Pro 8 by Charlie Hills
* a template pack for the Smart Compositor (allowing you to quickly make multi-image montages for opening sequences)
* the add-on product VideoGraphics Lab, which supports vector graphics and rotoscoping.
The normal on-line price for this bundle would be more than $US500. MSP8 alone normally sells for $US400 (by download).
If you wanted to buy this lot as boxed product in Australia, you couldn't! Only MSP8 is distributed here in a box, and the price would be around $A795 = $US600.
Competing products include Sony's Vegas ($A600+) or Adobe Premiere Pro ($A1,300+ unless you can get an academic price). To be fair to both of these products, they probably do have more functionality and flexibility than MSP8 – but you would hope so for the price.
You must click here for the special offer. It's not linked from the site. Warning: by the time you've downloaded the lot, you will be up for around a gigabyte.