Flying stuff 11 Jan 2006 06:26 pm
After a few busy weeks at home (Christmas, Test Match, sermon preparation), this week the Nerd really is flying!
I have travelled to Forbes (central western NSW, south west of Parkes) to participate in the Southern Cross Gliding Club's annual camp.
Yesterday (Tuesday) was my first flying day. I flew the club's DG-303 glider. It was a good (not great) day. I flew to Narromine and back (260km) as did 5 other club members. But the day wasn't good enough for the 500km flight I had 'declared' (Forbes – Narromine – Cootamundra – Forbes). Maybe another day.
Here I am strapped in ready for take off. Note my new Guantanamo-orange flying suit.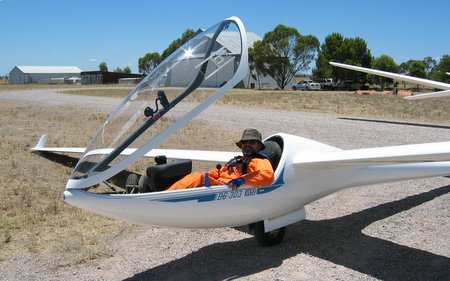 Sharing the airfield with us this week are several helicopters, engaged in various firefighting tasks in the area. Here are a couple of photos.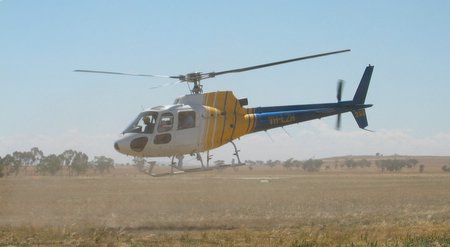 Today (Wednesday) I felt a little queasy and chose not to fly. Those who did had short flights before scampering home as a change arrived.