Flying stuff 21 Aug 2005 10:20 pm
This week, I had the great privilege to fly the Southern Cross Gliding Club's brand new DG-303 single seat glider.
After a quick flight in the club's Astir, I went up with an instructor in our beautiful DG-1000 for my annual check flight. In passing my check, I was also approved to fly the new DG-303.
For reference, the following photos show the various glider types that I've flown. Note that the photos aren't necessarily the exact gliders I've flown, but they are the correct types.
My first flight was in an IS-28B2. These are mostly-metal 2-seaters. Bit of a bus to fly, and quite difficult to land sweetly. Master one of these and you can fly most gliders in club fleets.
Next up, I flew in an AS-K13. These are older style gliders (steel tube with fabric cover for the fuselage, wood and fabric wings). Easy to fly, gentle handling, climbs like a homesick angel. Not good on a windy day!
The first single-seater I ever flew was a Jantar Junior. Very nice little glider, but quite low performance.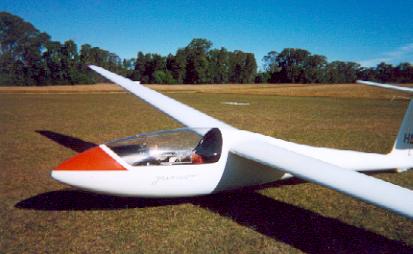 After the Junior, I graduated to the Astir. I have done many hours in this aircraft, inlcuding my first 300km flight.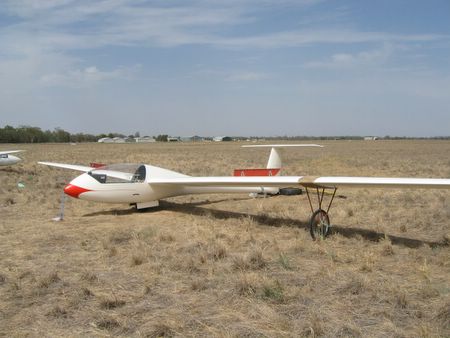 I flew a Blanik at Forbes, when I went there in 2003. Flies OK, but has the atmosphere of an empty baked beans tin!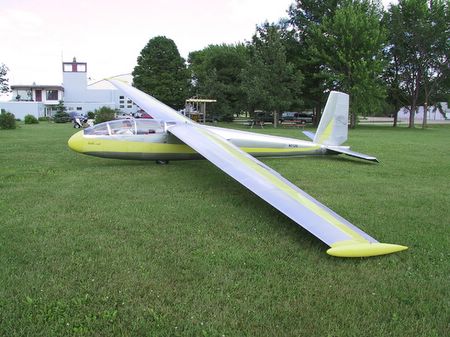 The next step up the ladder was the Jantar Standard. Nice enough in the air, can be a bit of a handfull on the ground.
At Lake Keepit, I did an outlanding check and area check in a Puchatek. Serviceable.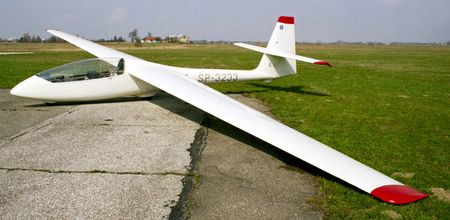 Passing the area check allowed me to fly a lovely LS-4. Beautiful.
Our club bought a DG-1000 a couple of years ago. I haven't flown it much, but I did spend a day in the back seat during the 2003 NSW State Comps.
And finally, the DG-303. Wow!