Cars &Nerd stuff 14 Feb 2007 10:07 am
Last night I finished watching Top Gear's latest 'race' episode. I needed a break from studying Reformation Church History. I have an exam on Sunday (part of the Moore Theological College's Preliminary Theological Certificate).
In this episode, Jeremy Clarkson was again pitted against Captain Slow (James May) and the Hamster (Richard Hammond). The idea was to be the first to deliver a truffle from Alba in Italy to a restaurant in Central London.
Jeremy was driving the stupendous Bugatti Veyron: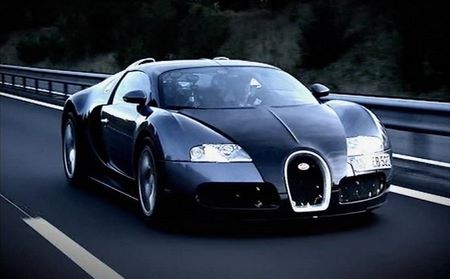 Captain Slow and the Hamster took a plane – but with a twist: they were in a single-engined Cessna 172, piloted by the newly-licenced May (now known as Captain Captain Slow).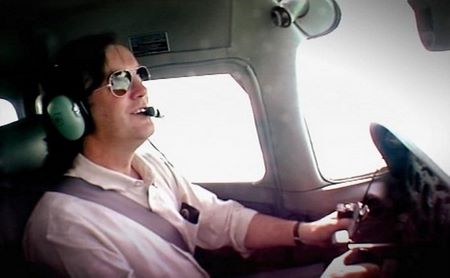 I won't spoil the secret by revealing the winner. But I must say that the show was up to Top Gear's usual high standard. The photography, editing and general story construction were wonderful. Overall, extremely entertaining.
But I haven't yet addressed the title of this post.
I have a suggestion for a really fun and interesting Top Gear race. How about a 500km race between an unpowered aircraft (a glider) and a luxury four wheel drive?
To be fair, the route would have to take the 4WD across some pretty rough terrain and country roads, in order to keep the average speed down to something that would make a decent race. In the glider, just one of the TG boys would be teamed up – in a high performance two seater – with an experienced competition-standard pilot. The glider should be able to average somewhere better than 100km/h for a 500km distance (in the hands of a good pilot).
I reckon you could get some great pictures and make a terriffic story out of such a race. I might see if I can find a place on the TG site to suggest it.
2 Responses to "Top Gear – suggestion for a race"
on 19 Feb 2007 at 10:24 (Sydney) 1.Zog said …

BTW, how was the exam?