Flying stuff 06 Feb 2007 11:31 am
I wrote recently about my attempted 500km glider flight. The proposed route was: Cootamundra – Grenfell – Peak Hill – Condobolin – Cootamundra.
I didn't make it.
Due to inclement weather, I landed in a paddock about 35km south-west of Forbes. Here's a quick snapshot of the flight: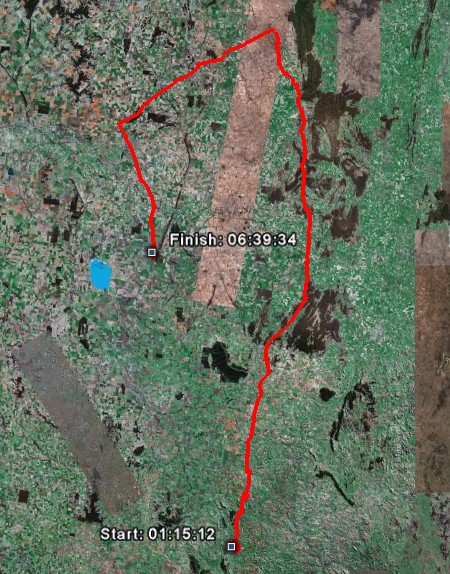 You can view the flight in detail by downloading this file (right click on the file and save it to your PC) and opening it in Google Earth.
You can zoom in on various stages of the flight (see, for example, how I struggled at first to gain height and 'get away' from Cootamundra). It's particularly interesting to 'tilt' the earth back until you are looking almost horizontally at the track. You can then see the glider climbing in thermals and gradually descending in straight-line flight.
Feel free to ask questions.